Creating Financial Plans Through Conversation
Our passion is helping the "Sandwich Generation."  This generation has trouble attaining personal goals while also supporting kids and aging parents. Even if money is on the table, time and confidence is often lacking. If you're overwhelmed about how to move forward for yourself or parents  – you've come to the right place.
We are breaking ground for those unable or unwilling to trade their entire nest egg for advice. As a fee-only fiduciary we focus on your goals and make un-biased recommendations on how to improve and move forward. To provide transparency we work strictly on a project, hourly, or membership basis which also allows us to be flexible given your needs and budget. This means that you will not have to open an account! And we do NOT receive commission or referral fees.
Because the demands of family are unpredictable, we do not require office visits. Powwow offers a virtual planning portal that allows you to make progress at your convenience. During our conversations we'll utilize interactive tools that illustrate your current financials, goals and "what-ifs." Find out how easy planning can be with our free goal assessment.
Our portal keeps you on top of your finances!
Choose from one of our Plan Packages
We're so glad you found us!
Whether it's understanding how to create a budget, save for retirement, or afford assisted living… we're here to help you make confident decisions.
"Not having a plan is planning for a crisis."
– Quentara Costa

Will cash app and marketplace transactions be reported to the IRS? For many more than ever before – yes!
Read More »
SECURE 2.0 is primarily meant to strengthen Americans' ability to retire by enhancing savings options. For workers, this means automatic enrollment in retirement plans, enhanced matching, and flexibility to use savings for emergencies.
Read More »
SECURE 2.0 has 90+ new or updated retirement provisions. For retirees, this means expanded catch-up contributions, charitable gifting options, and changes to RMDs.
Read More »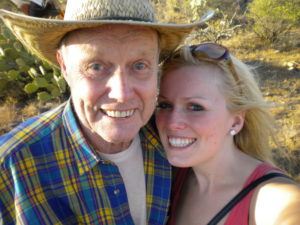 For years I was my father's primary caregiver, who was diagnosed with Alzheimer's at age 70 and living half way across the country. Despite my background in wealth management, managing his affairs and diagnosis was trial by fire. If that wasn't enough, my own life was on fast forward. I sat for the CFP® exam, switched jobs, bought a house, got married, and started a family. Just when the dust seemed to settle my father passed away. If this sounds like your reality, let's powwow.