Creating Financial Plans Through Conversation
Our passion is helping the "Sandwich Generation."  This generation has trouble attaining personal goals while also supporting kids and aging parents. Even if money is on the table, time and confidence is often lacking. If you're overwhelmed about how to move forward for yourself or parents  – you've come to the right place.
We are breaking ground for those unable or unwilling to trade their entire nest egg for advice. As a fee-only fiduciary we focus on your goals and make un-biased recommendations on how to improve and move forward. Powwow bills plan work hourly to meet your needs and budget. Investment management is available, but not required. And we do NOT receive commission or referral fees.
Because the demands of family are unpredictable, we do not require office visits. Powwow offers a virtual planning portal that allows you to make progress at your convenience. During our conversations we'll utilize interactive tools that illustrate your current financials, goals and "what-ifs." Find out how easy planning can be with our free goal assessment.
Our portal keeps you on top of your finances!
Choose from one of our Plan Packages
We're so glad you found us!
Whether it's understanding how to create a budget, save for retirement, or afford assisted living… we're here to help you make confident decisions.
"Not having a plan is planning for a crisis."
– Quentara Costa

The FAFSA Simplication Act will have families seeing changes to their application process and aid package this year. Many will do well by the calculation adjustments. And at the very least, they should find the application process much easier. Others may walk away with less than expected.
Read More »
Last year the Northeast experienced a drought. This year my town had multiple floods wreaking havoc on both residents and businesses. While most people are trying to offload their bank required flood insurance to save on cost, you may be wanting to sign up ASAP in light of recent events. But is the premium worth it? More importantly, are you eligible to get it based on your zoning? Read more from BankRate.com.
Read More »
Medicaid in Massachusetts, known as MassHealth, provides long-term care coverage to eligible low-income seniors within the state. Applying for this coverage can be daunting, but understanding the big picture can be helpful.
Read More »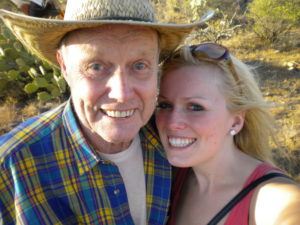 For years I was my father's primary caregiver, who was diagnosed with Alzheimer's at age 70 and living half way across the country. Despite my background in wealth management, managing his affairs and diagnosis was trial by fire. If that wasn't enough, my own life was on fast forward. I sat for the CFP® exam, switched jobs, bought a house, got married, and started a family. Just when the dust seemed to settle my father passed away. If this sounds like your reality, let's powwow.